Our Community is Your Community
As a local business, Culligan Northwest Ohio recognizes the importance of community and the impact businesses can have on individuals and organizations. We are proud to be sponsors of many area non-profit groups and are happy to deliver our services for a good cause in Napoleon OH, Bowling Green OH, Delta OH, and other areas around Northwestern Ohio.
Culligan Water of Napoleon recently donated $100,000 to the capital campaign for the new
Henry County Senior Center facility
.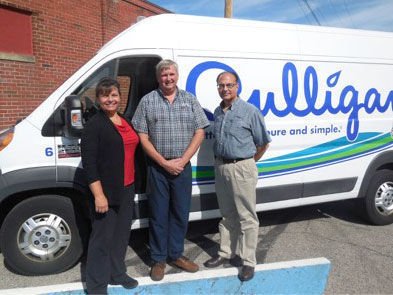 Latest
Blog Posts
Convenient, tasty and sustainable, a Culligan bottleless water cooler is a great drinking water solution for your home or office.
Are Water Treatment Systems Worth the Investment? Many homeowners turn to water treatment systems to improve their water's quality and...
The only name in water treatment that came to mind was Culligan... is there any other name that rings a bell? I personally think not, and I was not disappointed. The installation was very professionally done, and the equipment was clean, compact and easy to operate. Lets rate the overall contact with Culligan personnel from start to finish a solid '10'... good with service before and after the sale. A first class operation that we trust will continue. Our new water is AWESOME... and we thought our well water was good, we we're simply blown away with the treated water we now have, no real comparisons... just the best we have ever felt and tasted... even better than city water. Culligan takes the first prize in our opinion.

39Patty
- Culligan Customer